PREVENLINE®

Prevenline® is a HSE user-friendly on-line platform. It is secured, very simple to set up and use.
You can choose from the 3 different and autonomous applications to build your own customized pedagogic trainings with the possibility to use:
Graphito's existing educational material (more than 150 on over 30 topics)
Graphito will custom make your material,
Or we implement your own existing material.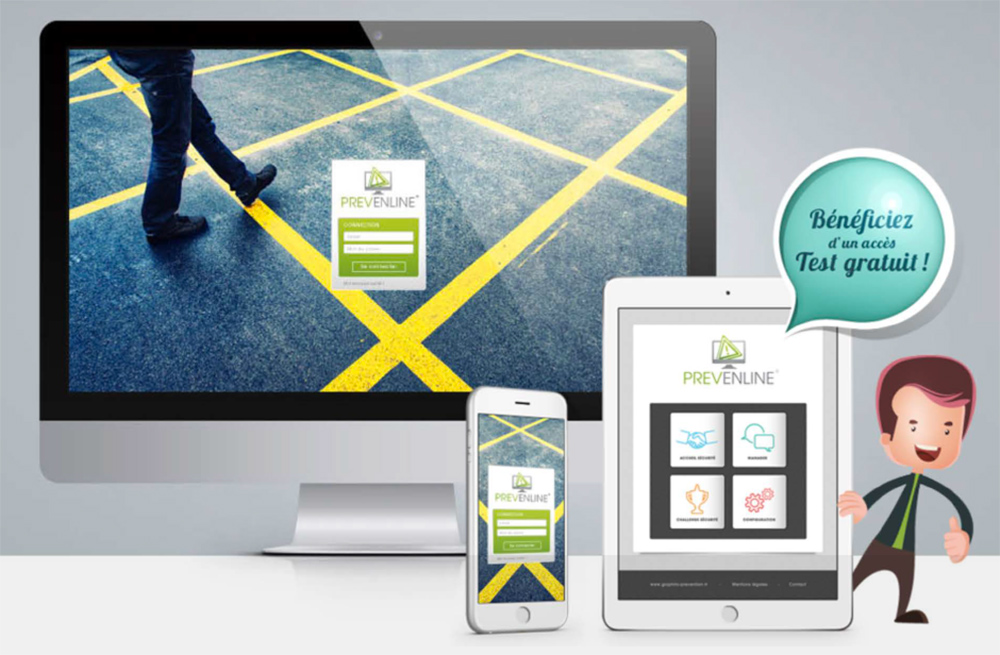 Induction application
Induction application
Manage online the induction of your new comers.
24/24 – 7/7
Large choice of material
Personalized training course according to your employee's activity and risks
Fun and interactive material
Precise monitoring of the results Manager
Manager
The Manager Application enables you to monitor:
Detailed reporting of your safety rituals
Participants in managers' actions
Main topics covered during safety rituals
Number of safety visits
Number of coaching sessions
And much more Online Challenge
Online Challenge
Organize safety competitions between your teams
Possibility to play individually or in groups
Large choice of pedagogic materials
Dynamise and reinforce your safety messages in fun way,
Real time monitoring, traceability and scoring of the players
Check out the testimonials of Prevenline®'s users
With PREVENLINE®, we have simplified the safety induction of our employees. It's fast, convenient and it makes it possible for a worker to be up and efficient very quickly.